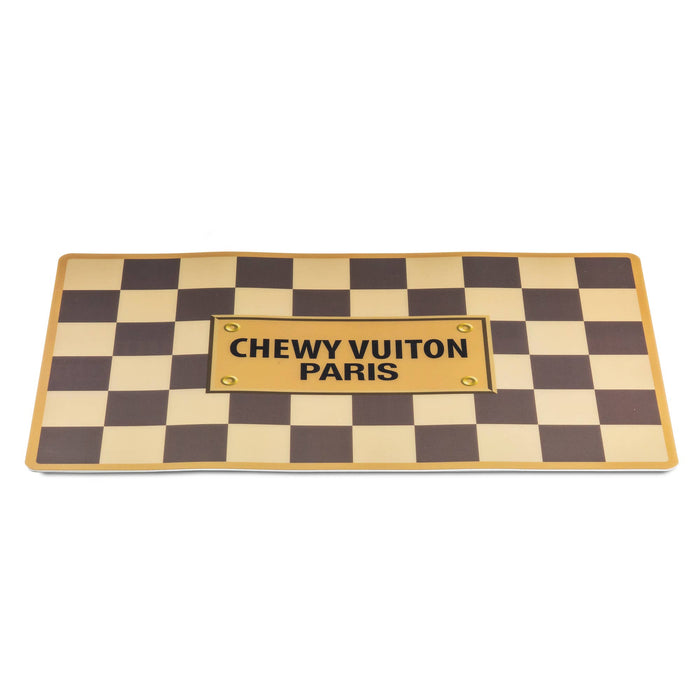 Chewy Vuiton Placemat Checker Pattern
Checker Chewy Vuiton Placemat Introducing chic and stylish dog bowls and placemats from Haute Diggity Dog! Our brand the checker pattern Chewy Vuiton Placemat is how you create a beautiful dining experience for someone who eats on the floor. After all, food, water, & chewy vuiton is all your dog needs!
Chewy Vuiton Placemat Features: One Size Only - 11.5" x 19.0" x 0.08" Wipes Clean PP ( polypropylene) / EVA (Ethylene-vinyl acetate) material. Be sure to check out our matching Chewy Vuiton Dog Bowls! (Bowls sold separately).